The Aura-Soma system is a unique wellness tool which when applying the oils to you body works on a powerful way. They contain the highest quality organic and biodynamic ingredients, bringing ease, balance and calm to your energetic system. (chakras) and elevating consciousness.
Imagine... choosing 4 bottles from 115 beautiful coloured combinations, all with their own unique vibration. Your personal colour selection is unique to you. We will explore your colour insights in a conversation about the bottles you selected, and how you relate to your choice. Colour is there to help access emotions and the wisdom that is inside of you.
" Colour becomes the unspoken part of our perception. We don't have words for things like emotions, so we link colours to emotional states. Here is how colour can influence happiness." Aura-Soma.

An Aura-Soma® consultation, in an invitation to connect to the colours in a self selective, non-intrusive way for your soul's intent and recognize your inner light through colour.
Lorraine offers consultations and is a certified Level 1 teacher for those who desire to learn more about the system. Another unique way she uses the Aura-Soma system as a tool when assisting Art clients. Please check out the WORKSHOP page for more info.
In an Aura-Soma® consultation, and choosing 4 bottles, you'll have the opportunity to discover your own reflections:
1. SOUL Bottle -Mission and Purpose,
2. Gifts and talents,
3. Where are you coming from emotionally?
4. What is emotionally required moving forward?
Each bottle contains energies
from the:
Mineral
kingdom
- W
avelengths of gems and crystals,
Plant
kingdom
- Herbal extracts and essential oils.
Colour
kingdom
-
Colour and Light.
There are 5 Pillars of products:
Equilibrium Bottles, Pomanders, Quintessences, Colour Essences and Archangeloi sprays, all have an energetic vibration. Products in stock.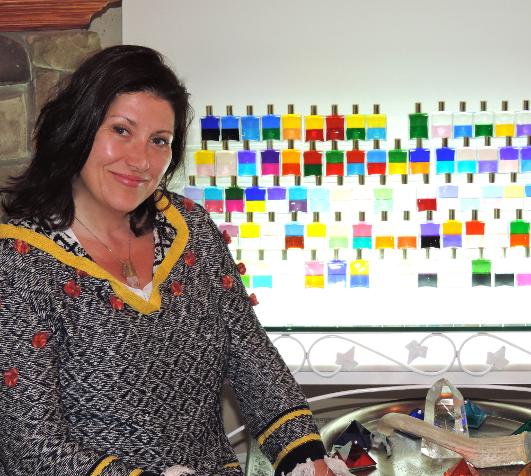 Colour is the universal language through which Nature speaks. Discover

your own

Hue-man nature.
$150. Consultation and one Equilibrium bottle to take home.
Book a session
The Aura-Soma Colour System is not a therapy in the traditional sense since it makes no claims to heal medical conditions; what it does do is address the whole question of what lies behind dis-ease. It supports you to come to a greater ease within yourself.
Where necessary, always consult a qualified health care practitioner, Aura-Soma ® or Hue-man Nature does not make therapeutic claims.