Intuitive Artist
Lorraine Bordiuk is part of an international group of Intuitive artists working with the Divine Feminine energy. Together they awaken and cultivate collective consciousness of love and peace.
Working with Lorraine on your own personal Goddess painting using the Intuitive Painting process will be a colourful journey into yourself yet to be discovered.
Lorraine's dedication, wisdom, and kind nature makes it easy to relax and let the magic flow.
Connect to the divine feminine,
creativity, & language of colour.
Intuitive painting Workshops In the Allowing Process is about creative expression and being open to what appears on your canvas moment to moment. Connect to your Inner Goddess and explore your beauty and wisdom.
One to one paint day or group facilitation in Loretto ON. Canada. Lorraine's free spirited whimsical and mystical quality of art is also infused with crystal and flower essences.
Aura-soma ® Consultations.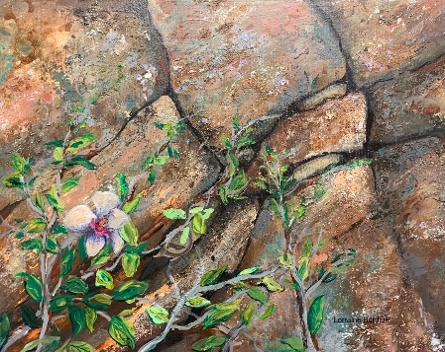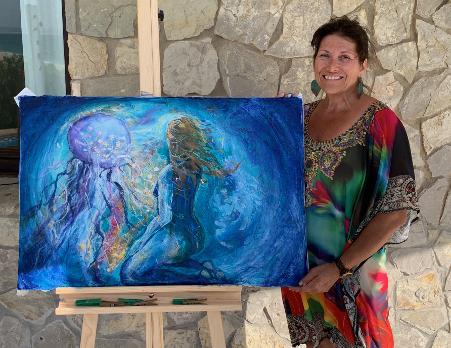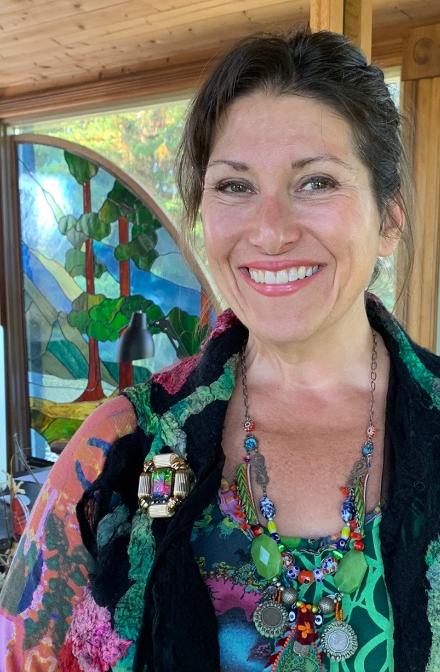 Transformational Arts Creativity Facilitator
Aura-Soma Practitioner. Academy, ASIACT, Dev Aura. UK
Studied Spiritual Director, Psychotherapy, Total Selves, training programs at the Transformational Arts College in Toronto.
The Institute for the Psychology of Eating.
ARTIST- Certified Facilitator, Art of Allowing Academy.
Colour energy Reiki, Vibrational arts.
Passionate about colour and art and ways to help others see that they are a masterpiece just as they are.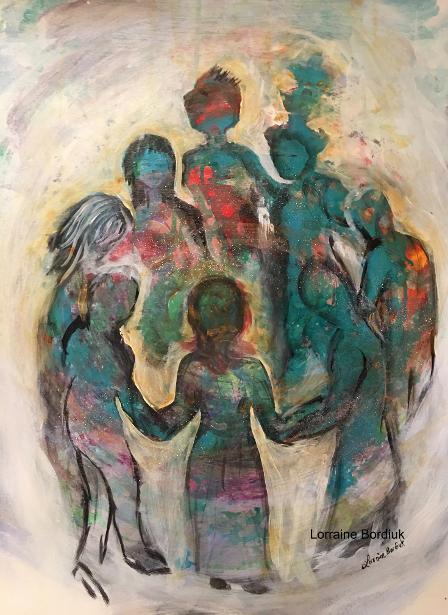 Circle of Healers prints are ready. Consider adding this beautiful framed print to your treatment room, office, or where people gather.

What is is about? A circle of eight healers join hands in a balanced timeless flow of infinite energy and wholeness. The golden light around them represents wisdom, and connection to their collective intentions. The turquoise represents communication from the heart, expressed to many. The healer remains clear and open for insights and guidance.
We band together uniting in a circle of light, and walking in the mystery of life, we answer the call, Where is life asking me to grow?

11x14 $80. 12x16 $140. 18x24 $160.
Available at the studio in Loretto. Limited quantities.
By appointment. Loretto, Ontario. DUE TO COVID-19 REGULATIONS, WORKSHOPS AND STUDIO IS CLOSED TO THE PUBLIC UNTIL FURTHER NOTICE. STAY WELL.