You Are The Colours You Choose, Painting Workshop
A second date has been added to accommodate participants who did not get registered for the first date. The number of participants are kept low for added attention throughout the day. This will be the same workshop topic "You Are The Colours You Choose" on Friday. June 29th/18 PLEASE REGISTER BELOW for *Second Workshop*
* FULL - SOLD OUT * 10:00 am - 5:00 pm. $ 200.00 Materials & lunch included.
Friday June 22nd 2018. Loretto. Enjoy a day in the country at Hue-man Nature.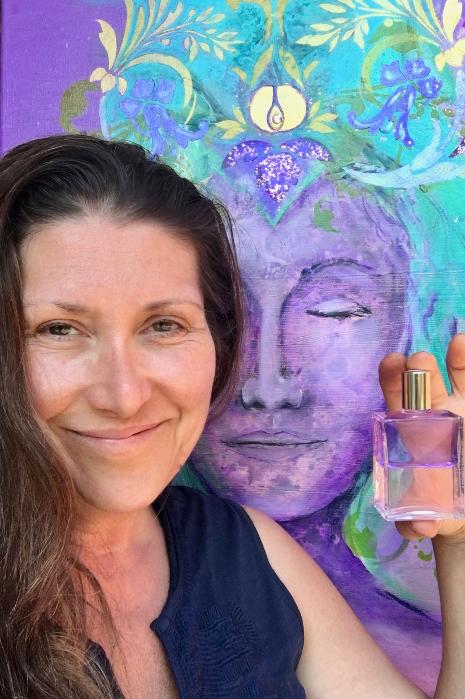 Paint using your Intuition, and discover your personal connection to colour, and the divine feminine.

Explore the magic of being present with what appears on your canvas.
Aura-soma® flower essences are used to infuse your canvas for a customized energetic experience.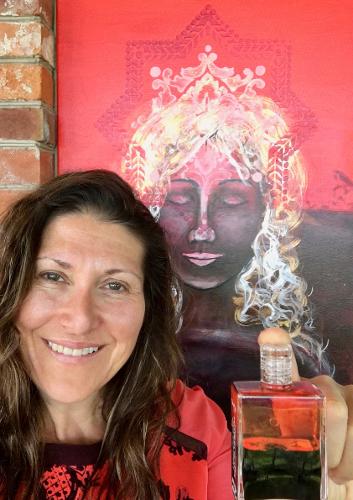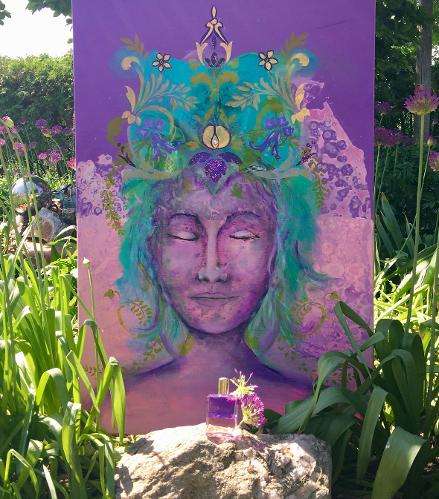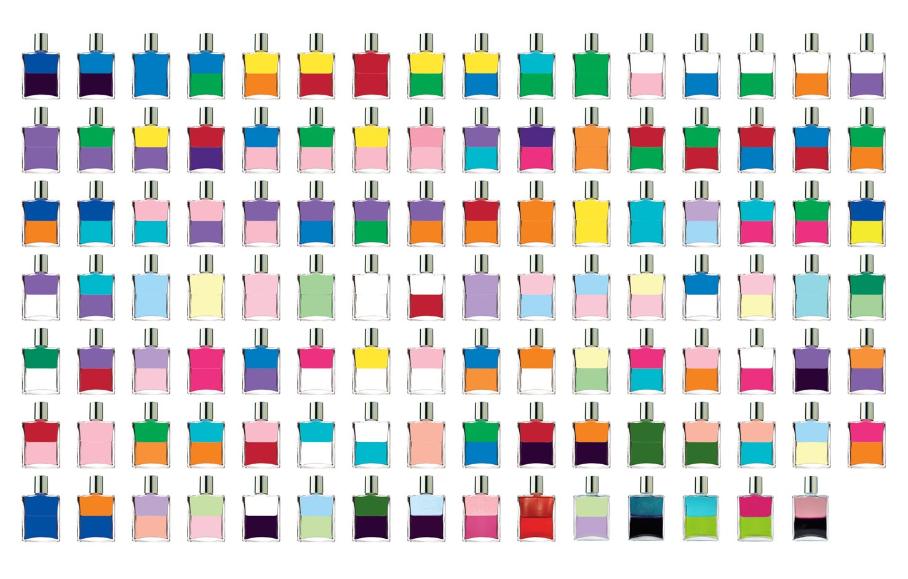 No experience needed. This multi sensory painting workshop includes:
10:00 - 1:00 Morning
Opening sacred space, sound, setting intention.
Guided imagery meditation. Making notes after to recall parts of the journey that could be used in your painting.
Select a duel coloured " Soul bottle" that calls you the most, to align to your colour vibration. This will be used as a reference to begin your painting. (optional: Aura-Soma® bottle is available for sale if you would like to keep it).
Reflect on how you personally connect to the colours and what your choice means to you.
The workshop space is bright and open with a forest view. You will be at an easel workstation, and share the acrylic paints and materials needed to complete your 24 x 36 inch painting.
A step by step paint process, and assistance is offered throughout the day as we all create together, in our own individual style.
As the first few processes your painting dries, we will break for a one hour lunch.
1:00 - 2:00 Lunch
Lunch, coffee, tea and snacks are included.
You are invited to take a walk on the forest paths and connect to nature.
2:00 - 5:00 Afternoon
The afternoon will be spent adding a face to your base painting. (a super simple template is offered)
You will build upon your painting by adding layers of detail including your personal insights, colours, sparkles, and symbols. There are beautiful stencils to use for added fun. You can make it as ornate or as simple as you like. No rules.
Share your insights and painting at the end of the workshop with others if you choose to.
Shine your light, share your beauty.
Painting Workshop June 29 2018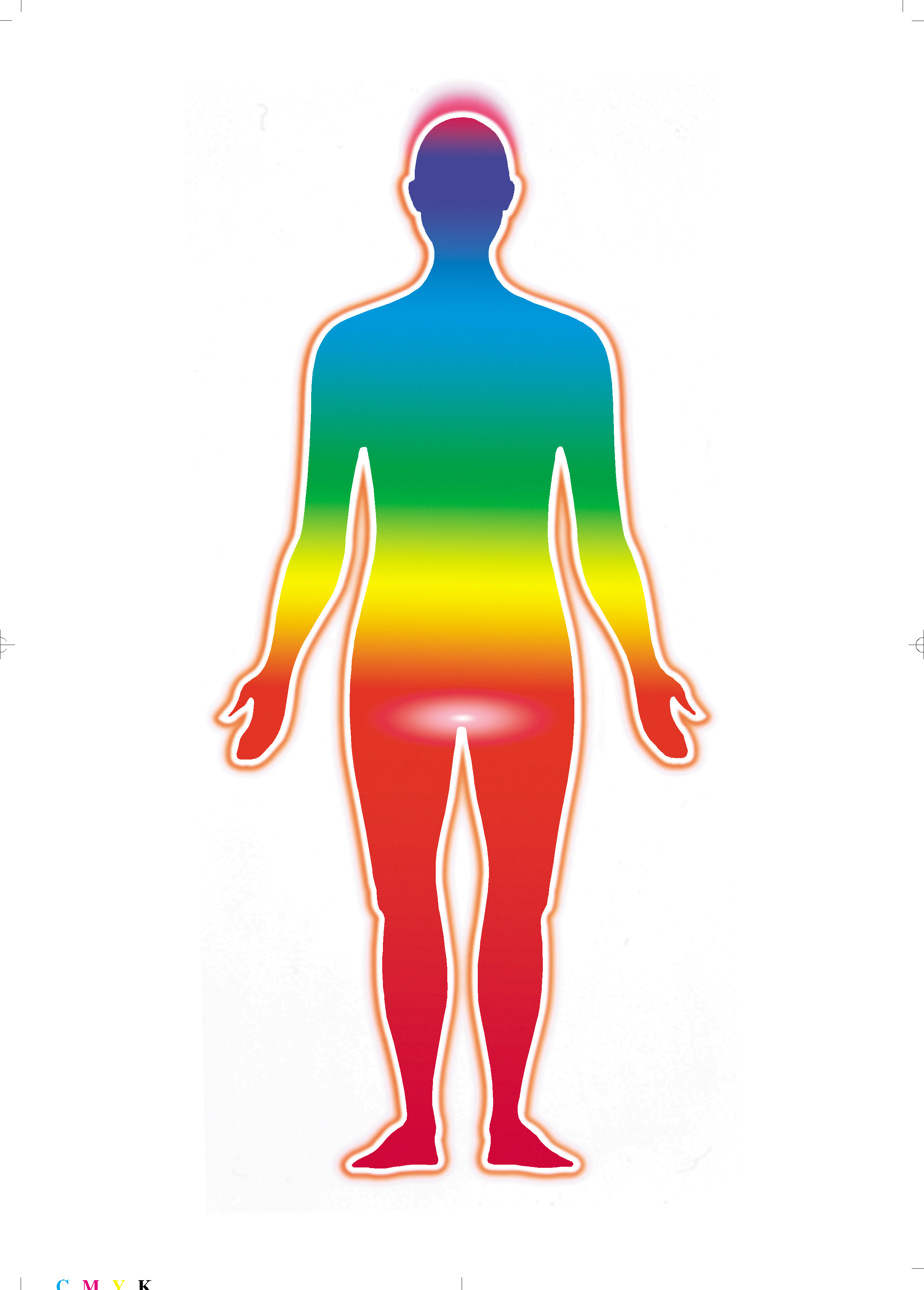 $ 200.00 CAD
"You Are The Colours You Choose" Painting Workshop at Hue-man Nature. Loretto Ontario. Lorraine Bordiuk. *Second Workshop*
Hue-man Nature, offers comfortable workshop space for participants offering a beautiful room that looks out at the lush forest, an art studio for creative expression, and a large kitchen. Discover the 47 acres of trails through the woods, a visit to the Medicine Wheel, Fairy tunnel, and pond at lunch break. Mother Nature is yours to explore. This is a place where the Hue-man and Nature connect in the fresh country air, abundant colour and beauty for the soul. Meet your host Lorraine Bordiuk. Welcome!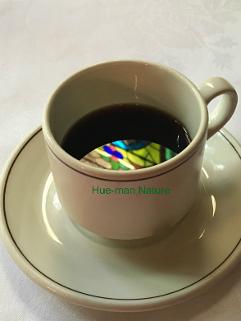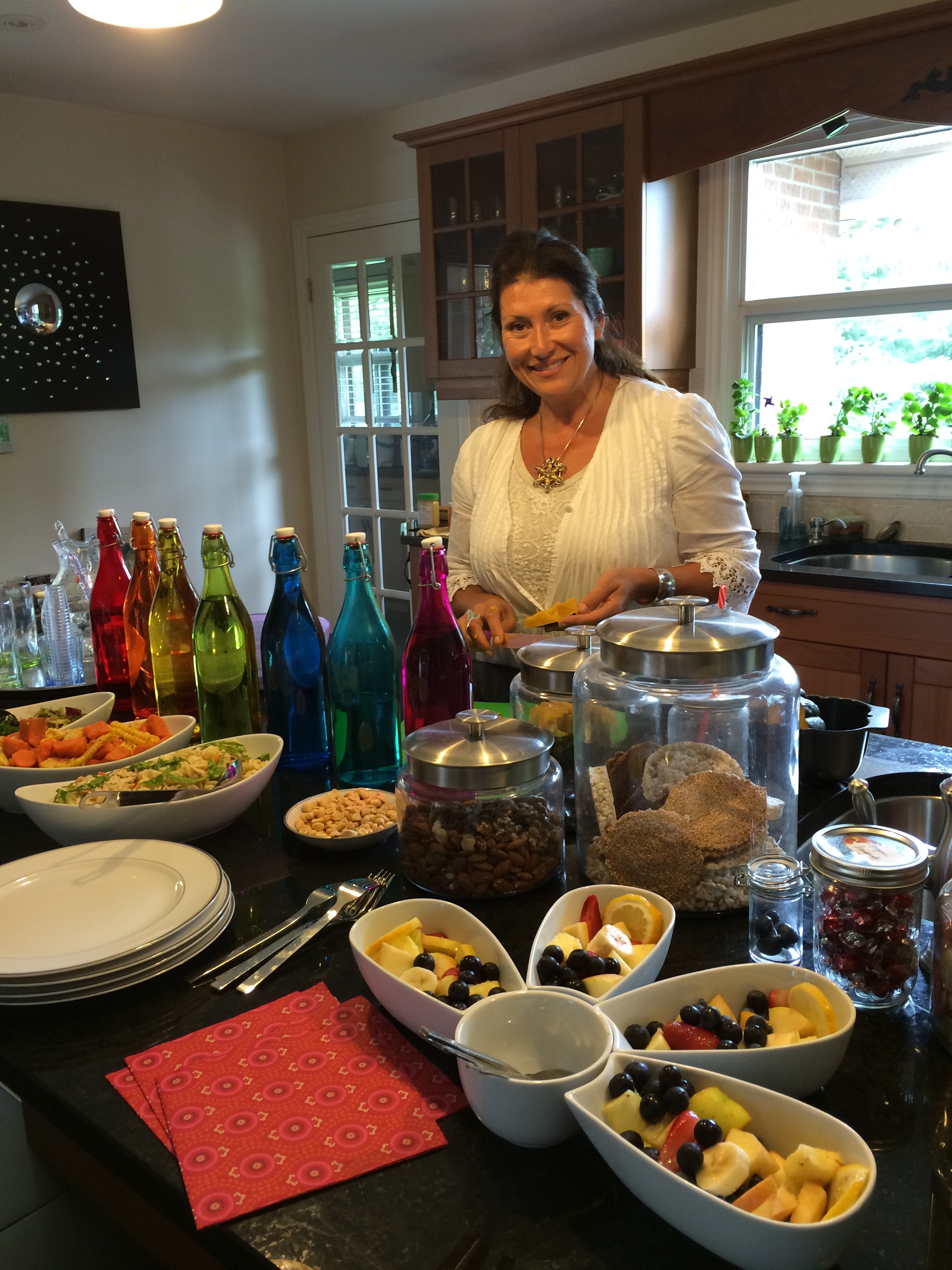 Please "Contact us" to be put on a list of upcoming workshops, or request private or group one or two day painting workshops.
POLICY We reserve the right to cancel courses if necessary. If the workshop is cancelled prior to start date, a full refund will be issued. If a participant needs to cancel, after the workshop fee has been paid, we will issue a full refund if written notice is given one week prior to start date. Less than one week notice, we will refund all but 20% administrative fee. If you have any questions regarding the policy, please contact me. Thank you. Lorraine