Lorraine is an Intuitive artist, and creativity coach offering painting sessions in an individual or a workshop experience. If YOU would like to explore painting in a one or two day session designed for you? Colour is a creative way of connecting to soul. All supplies are included to make a 24 x 36 " painting.
One way to work with soul art is to choose to paint one of your "Inner Selves", bringing a visual awareness to this part of your personality." who wants to be seen, heard and witnessed? Magical Child? Warrior Woman? Rebel? Nurturer? There are many.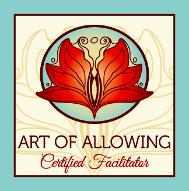 Aura-Soma® coloured bottles are chosen to align to you colour vibrations, for body, mind & spirit. The air and the canvas are infused with the energies of gems, crystals and flower essence, colour, and light. A guided meditation starts the journey. The essence of what you experience from the imagery can be honoured by adding it into your painting. Your insights and awarenesses are explored . No prior painting experience needed. Hue-man Nature's setting combined with Lorraine's supportive energy, is ideal to self nurture. Being creative is fun. When is the last time you had some fun?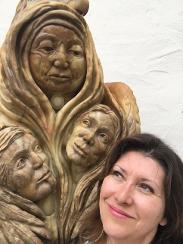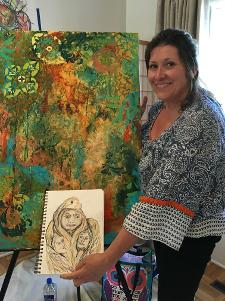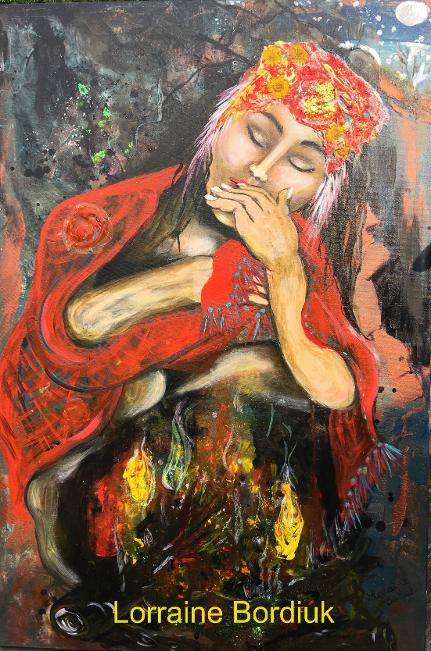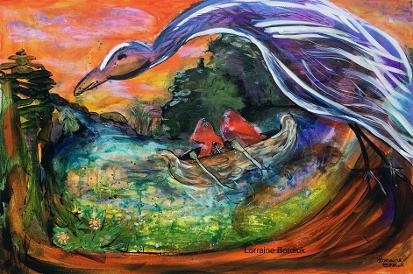 The AncientGrandmother (Top),
Purple Goose River (above).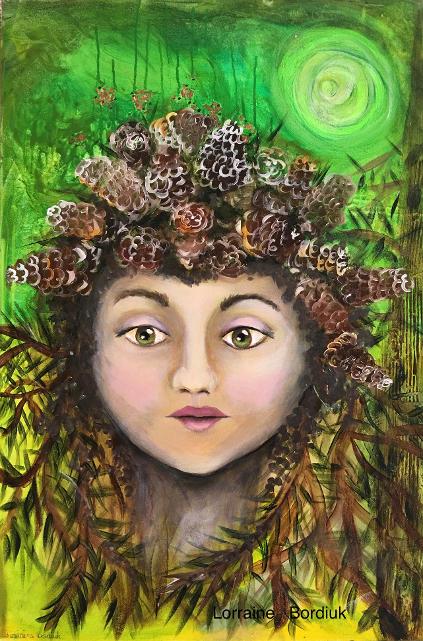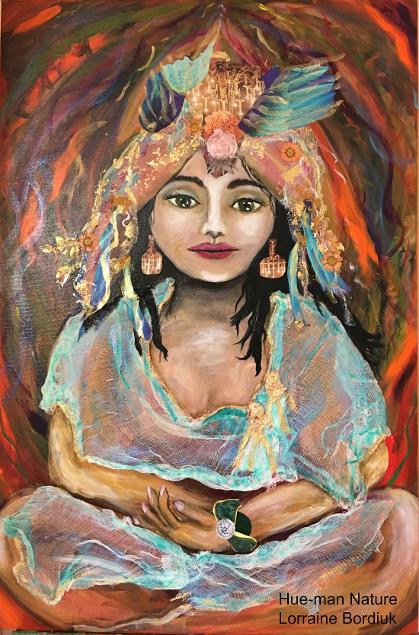 Sensual Innocence (above)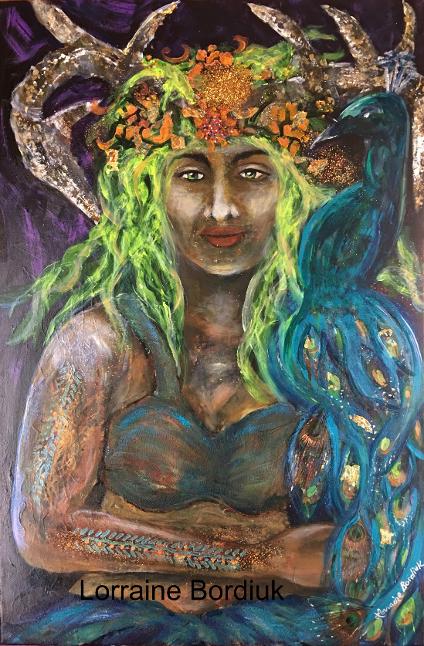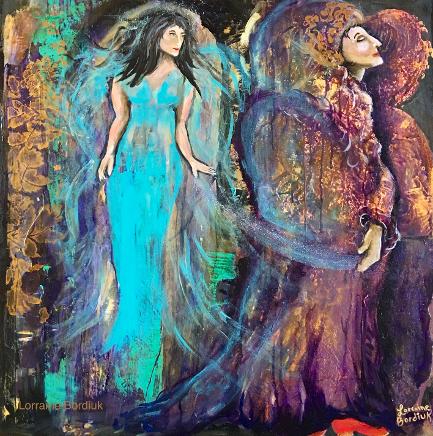 The Exchange (above)
Cords - Letting Go (right)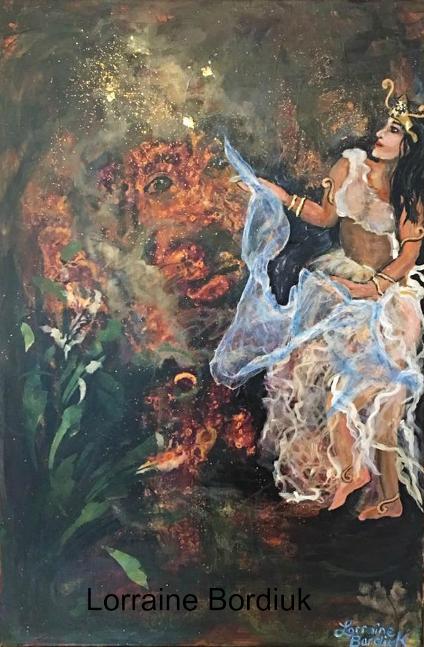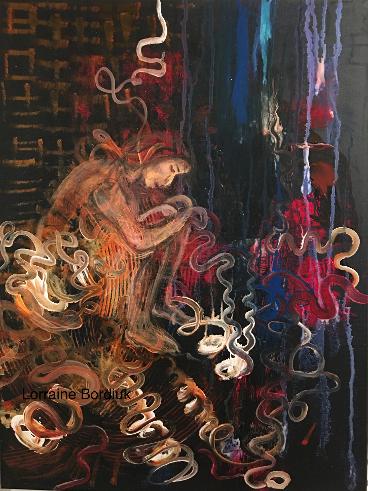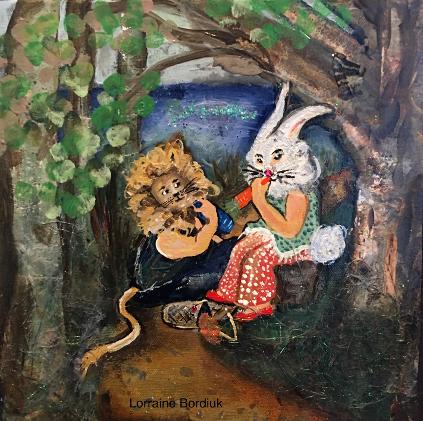 Lunch in the forest (above)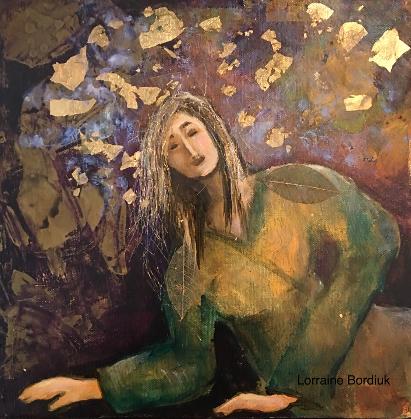 Magic in the forest (above)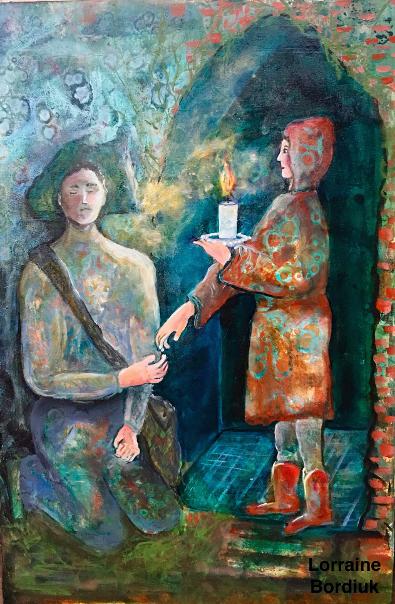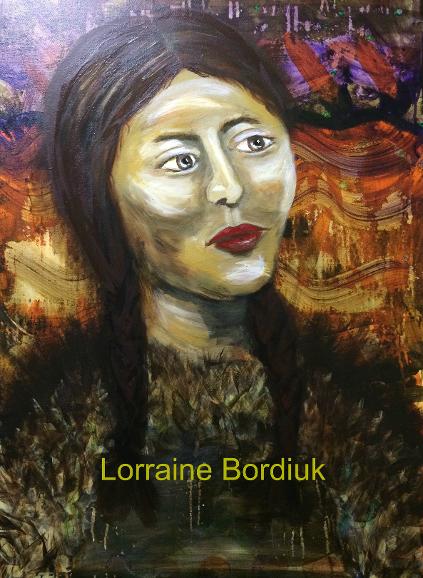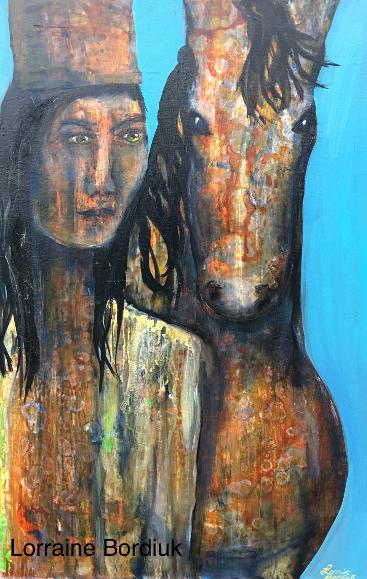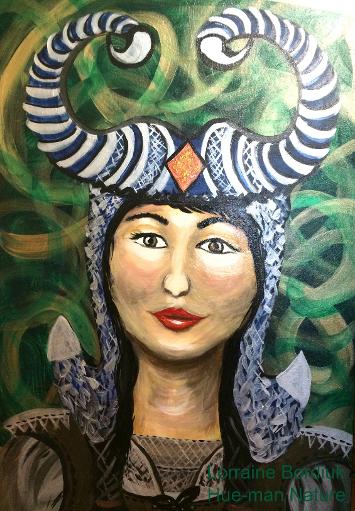 Inner Warrior (above)
Lovers (right)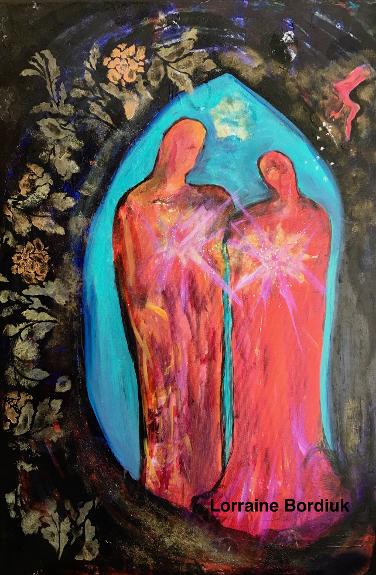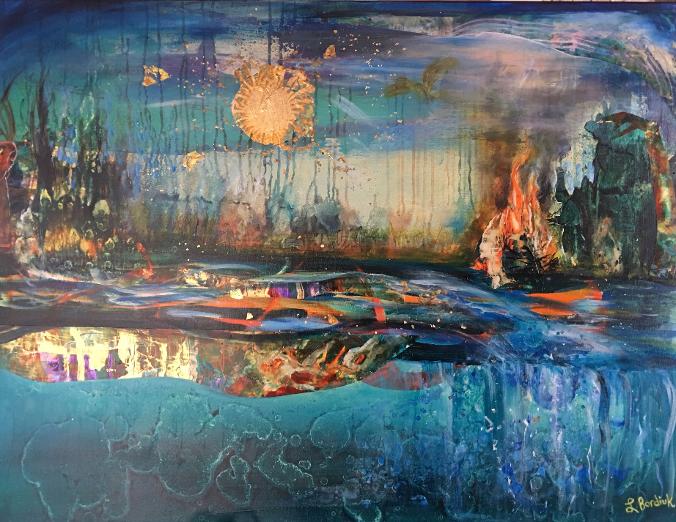 Magical Landscape water (above)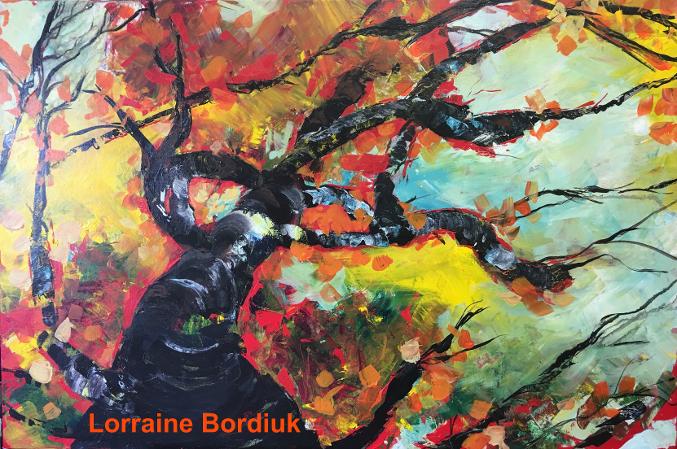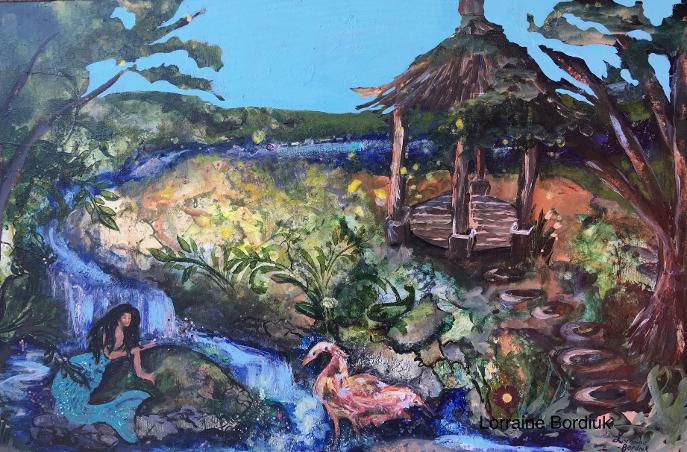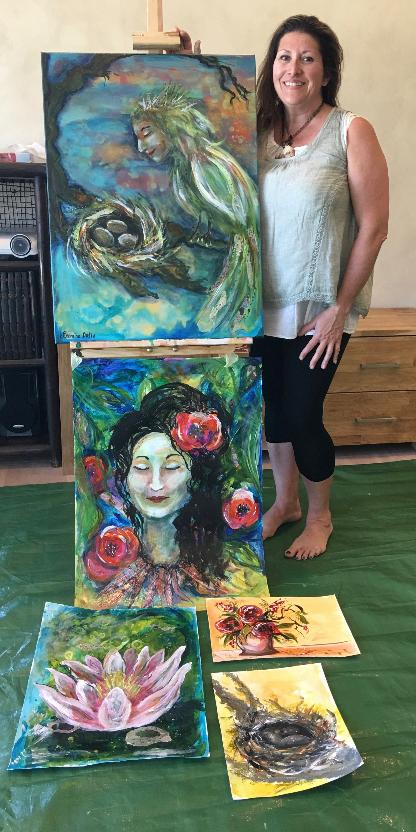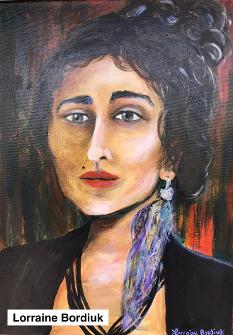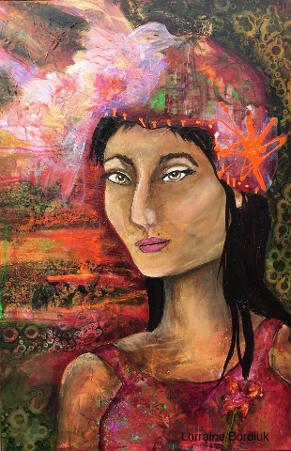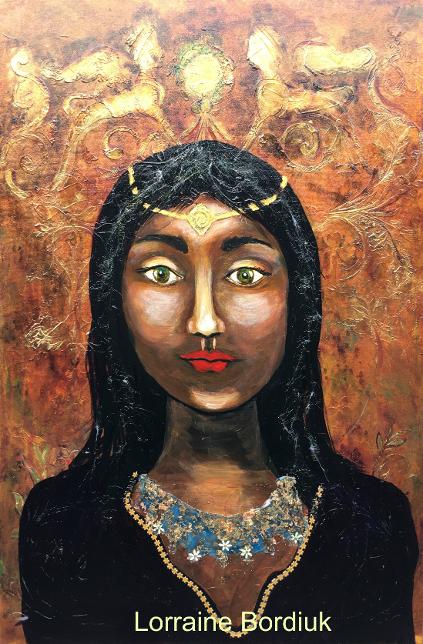 Mysterious Beauty (above)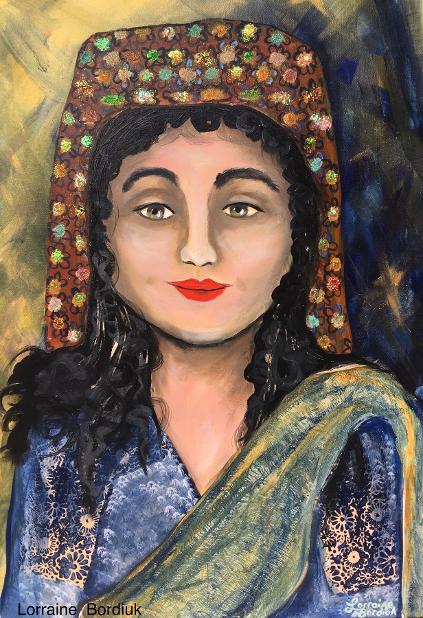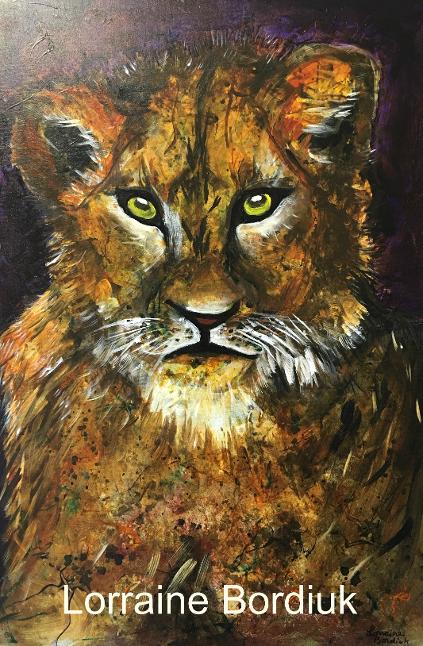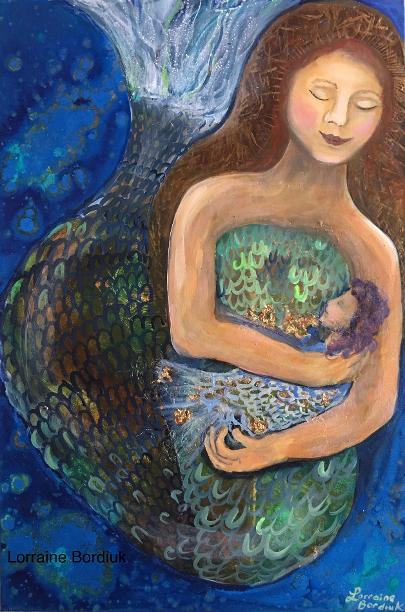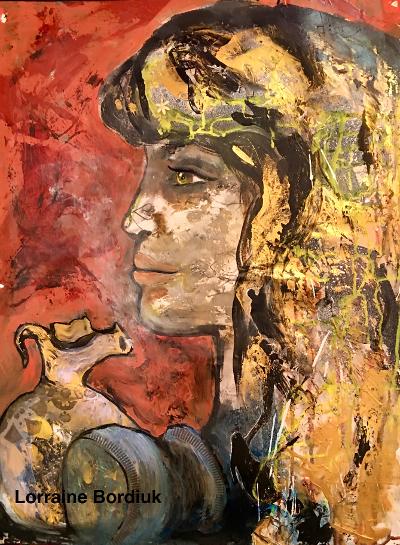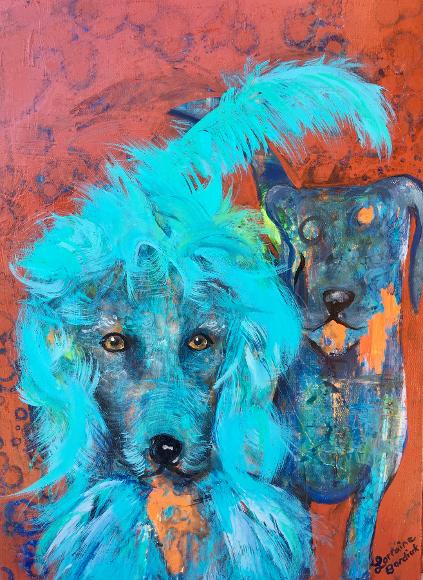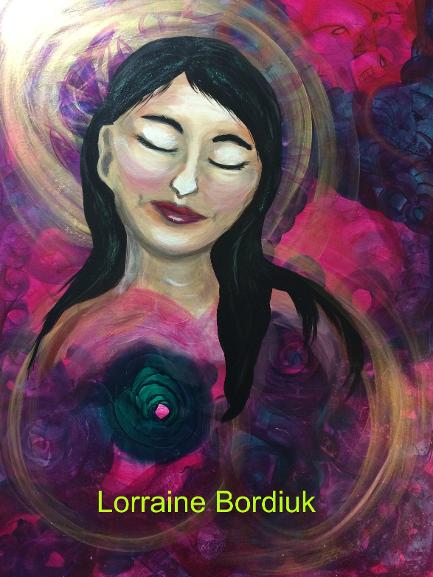 Love and kindness. (above)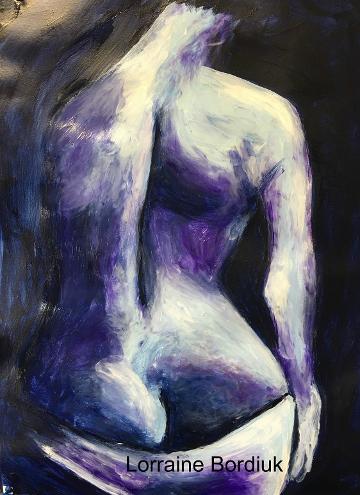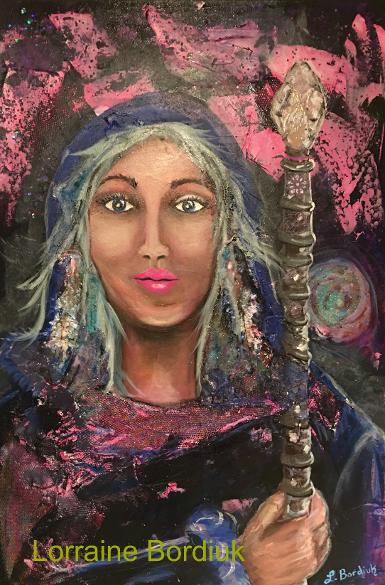 Intergalactic Time traveller (above)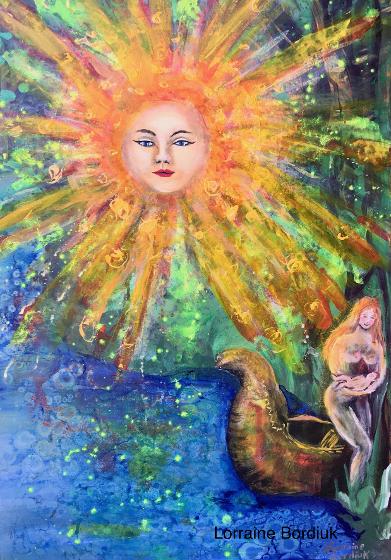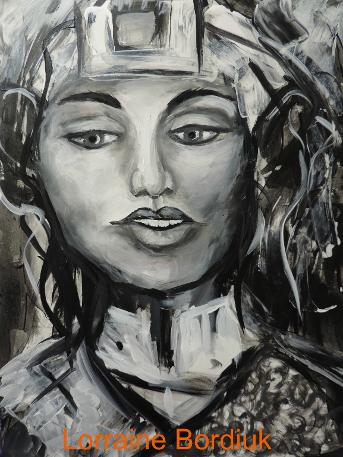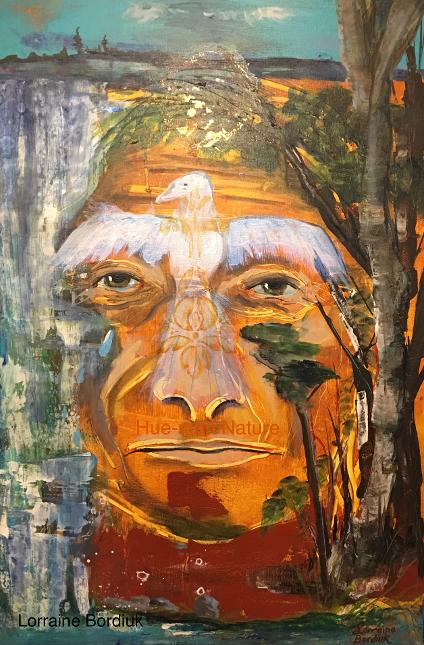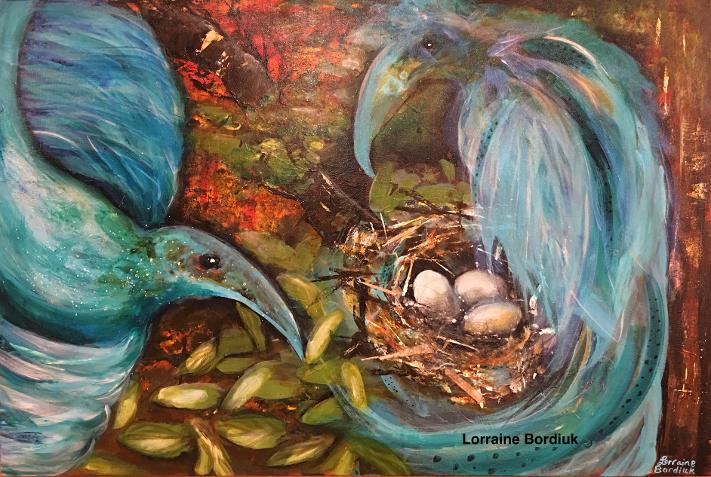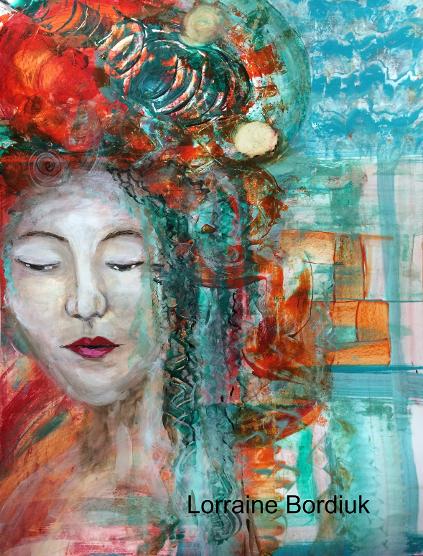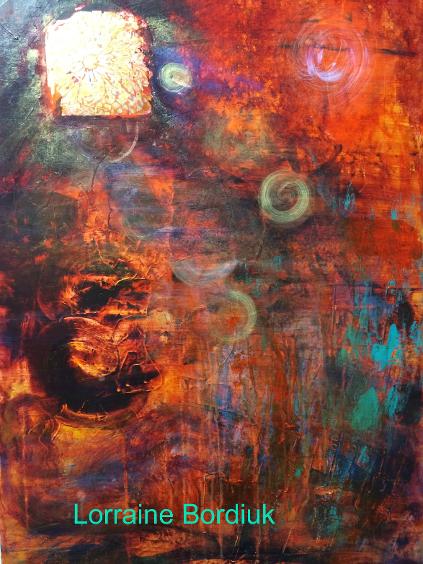 PRIMAL GOLDEN GATE (above)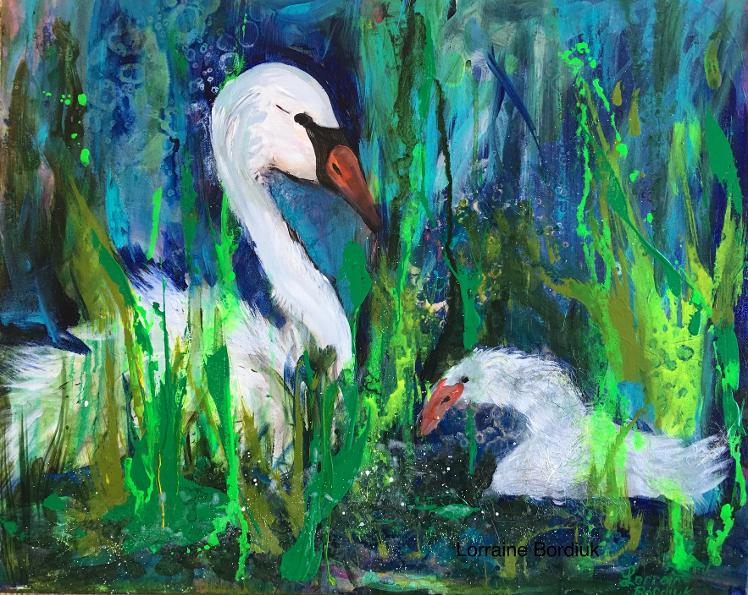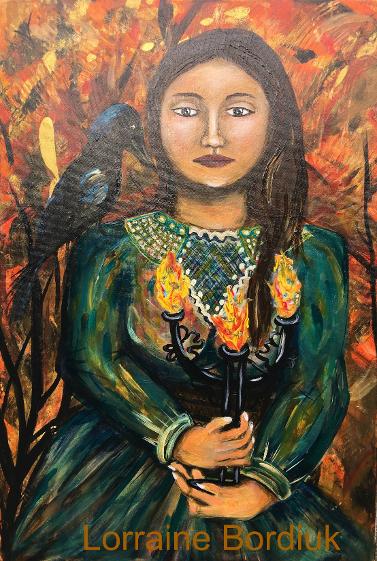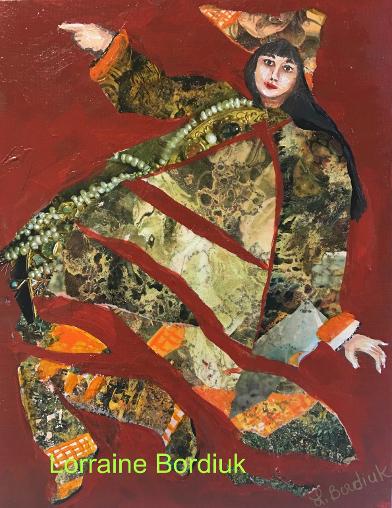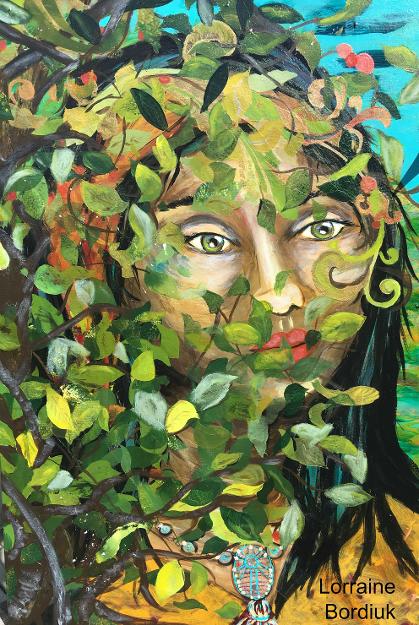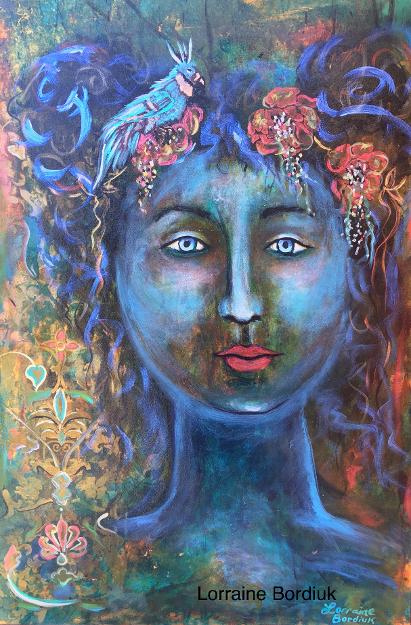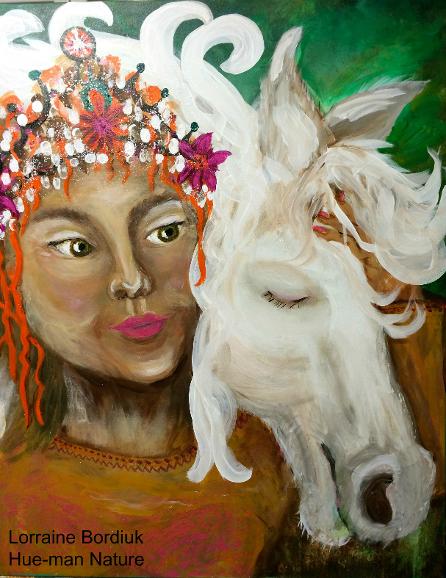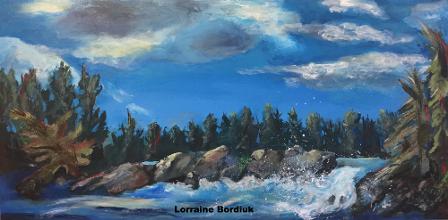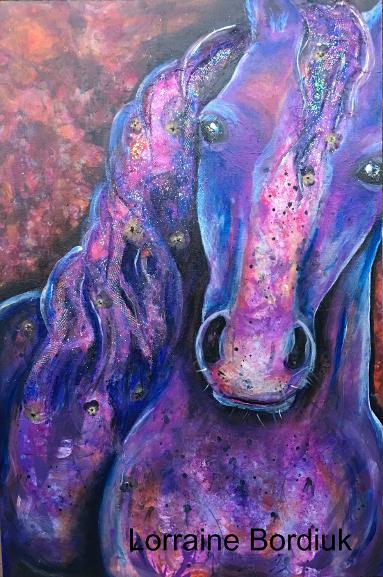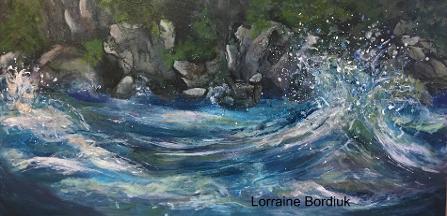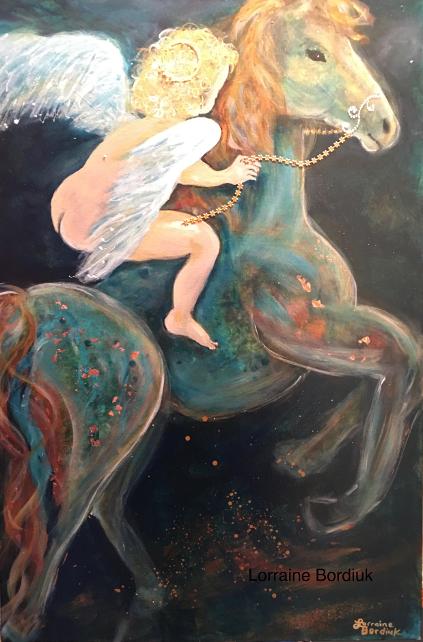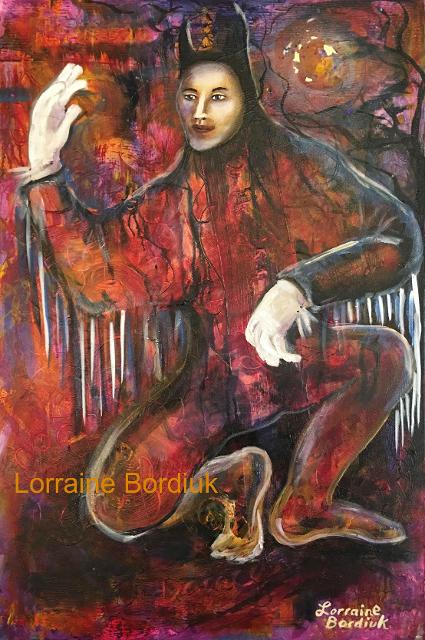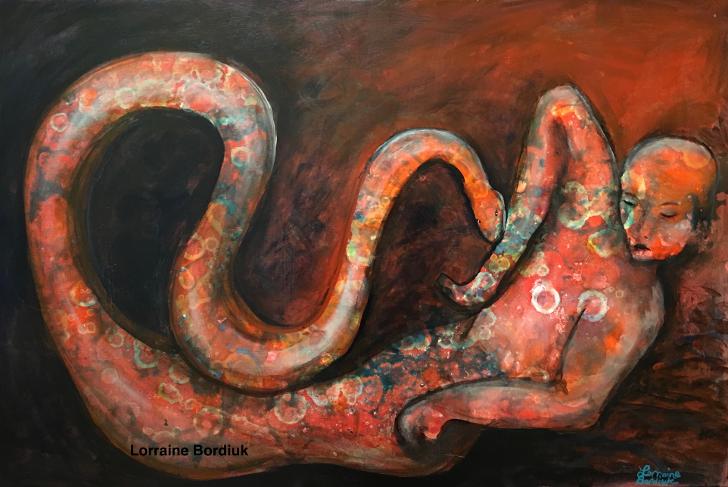 All content copyright Lorraine Bordiuk, Hue-man Nature. 2015
Please inquire, as to availability of original art and printsfor sale.